Transport Appeal
Make a truly moving donation
Transport Appeal
Make a a truly moving donation
From little things big things grow
Every day Sunnyfield's Shared Living homes and Community Service Hubs across NSW and ACT use Sunnyfield vehicles to support and transport clients.
Sunnyfield does not receive funding for vehicles and most client's do not receive sufficient funding to suit their needs. Our vehicles enable people with disability to live a life they choose whether that is going to work or out in their community.
You can support our 2019 Transport Appeal with a tax-deductible donation, your donation will give a boost to your tax return and make a difference to the lives of people with disability.
100% of donations received will go directly towards the purchase of a Sunnyfield vehicle where most needed.
All donations of $2 or more are tax deductible.
If you would like further information, please contact the Sunnyfield Fundraising team.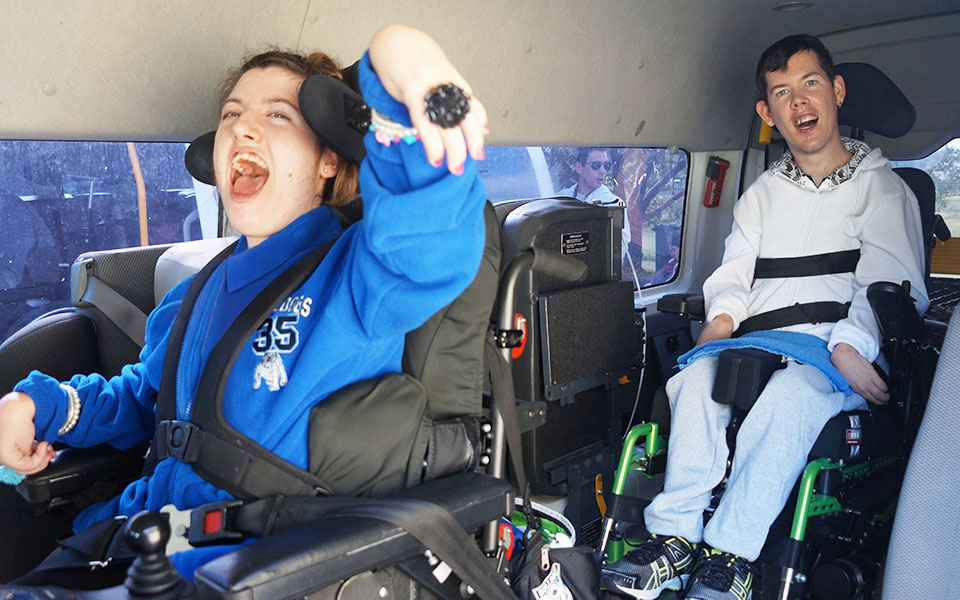 Siblings Chantel and Nathan both attend a local Sunnyfield community services hub five days a week and require wheelchair-modified vehicles to access the community.
Sunnyfield staff use our vans to pick up Chantel and Nathan in the morning, take them to their favourite places in the community during the day, and take them home in the afternoon.
This year, you can help other people like Chantel and Nathan enjoy the things that are important to them, by supporting the Sunnyfield Transport Appeal.
Read about our generous supporters
Lilyfield Community Services Hub was a hive of activity as the site was given a makeover.
Our generous group of Members hold fundraising barbecues at Bunnings Belrose.