Art Exhibition by DAPA and Strathfield Council
5 May, 2018 @ 10:00 am

-

6 May, 2018 @ 4:00 pm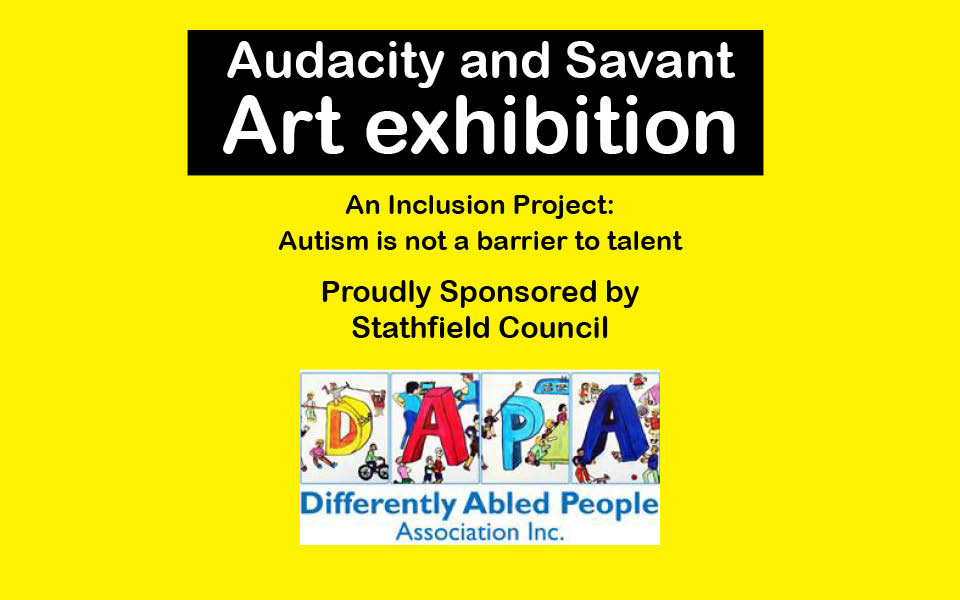 Strathfield Library
65-67 Rochester St, Homebush, NSW 2140
Launch event: 11am to 12noon Saturday 5 May 2018

Sat 5/5/2018 – 10am – 4pm
Sun 6/5/2018 – 1pm – 4pm
Join us as we exhibit original art created by 2 renowned artists living with a disability.
This exhibition is brought to you by DAPA (Differently Abled People Association) and the Strathfield Council.
The 2 artists featured are: Ping Lian Yeak and Bowman Yeochung Yu.
Ping is internationally recognised with his artwork exhibited in New York, UK, Australia, Singapore, Japan, Germany, Korea and Malaysia.
He has also been featured in many documentaries, television shows and books.  Ping is an autistic savant who creates beautiful and detailed depictions of animals and great architectural sites.
Bowman was discovered in 2009 by Gaye Flemming at Sunnyfield and exhibited his bold strokes in 2010 at Sydney's Mori Gallery through Accessible Arts.
Complimentary refreshments will be served.